New Website
We are happy to announce that new sections and content were added to our website to showcase our key capabilities that set us apart, these are:
Tripar's engineering 'backbone' allows us to support all required pre-production elements, from Design for Manufacturability, solids modeling (CAD), technical drawing creation, through to prototyping and sampling. This uniquely enables us to support our clients through all stages of the product manufacturing life cycle.
As one of the most skilled and respected manufacturers in the industry, we proudly exploit the duality of metal stamping and fabrication technologies. We collaborate with our clients to solve their problems with innovative solutions, quickly, and competitively.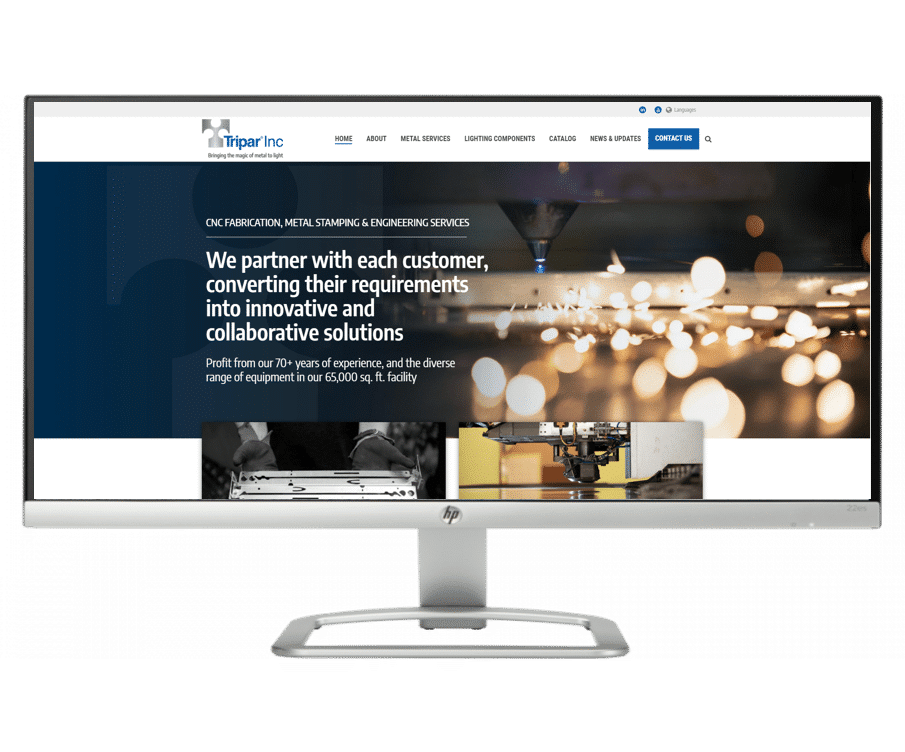 New Capabilities – 220 Ton Press
Tripar continues to invest in new functionality. We recently added the AIDA 2000 machine to our list of press capabilities and are looking forward to leveraging this 220 ton press – our biggest yet – as we continue to support our clients.