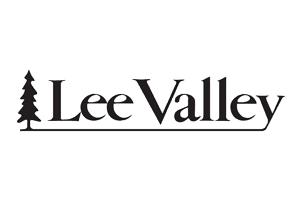 Lee Valley 
" We have been very pleased to find a domestic manufacturer that is, innovative, cost effective and responsive. Tripar has consistently exceeded our expectation."  
Robin Lee, President

Sistemalux
"We have been working with Tripar for 20 years now and have never been disappointed. They are always ready to help us in finding the best solutions for our needs. It is a sale advantage to be able to rely on such a professional business relation. Tripar is one of our most reliable suppliers, always on-time delivery and competitive pricing.''
Antoine 
Follisi
, Vice President of Operations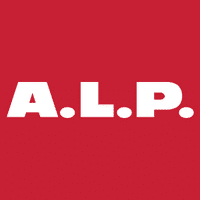 A.L.P
"Tripar has been a valued supplier and partner to A.L.P. and Bill Brown Sales since 2002. During that time, we have observed Tripar grow in leaps and bounds while never losing sight of their commitment to quality and family business values.
With all the innovation taking place in the lighting industry, it is hard enough for any lighting-focused company to stand out from the crowd. Since Tripar supplies many industries, not just lighting, the fact that they continue to invest in product development and performance is especially noteworthy. As a metal stamper and fabricator, Tripar's involvement in lighting focuses mainly on downlighting. They produce superior mechanical parts that give a performance edge to many downlight fixtures.
Most remarkable, however, are the results that this commitment to innovation has produced. Tripar's engineering team always seems to be asking, "How can we improve things?" and, "How can we make this product better?"
Donny Wall, President of Bill Brown Sales

Northern Light Technologies
"Northern Light Technologies has used TRIPAR as their main metal fabricator for 20 years.  They have always been available to help us with design issues, and special needs, when we requested them.  We are obviously very satisfied with the quality of their work, their professionalism, and on-time delivery. ''
Steve 

Nador

, 

President

Lumenpulse Group
"Tripar has been a Lumenpulse preferred vendor for multiple years, its team members have always been extremely supportive through the Lumenpulse product development process with a continuous quest to find innovative solutions for our customer base.
With the launch for our recent Lumencore series, Tripar allows us to easily go into applications where an airtight construction is required while keeping our assembly steps simple and consistent. This feature is important for energy efficiency to reduce movement of air between the ceiling cavity and room side.
It is also needed for markets like California, where energy regulations are leading edge. Also, the unique L-Bar hanger which Tripar developed allows us to mount our battery back-up directly to it and makes installation simple for customers. It is a simple part but well thought out in the execution of the details such as locking and markings to help with installation on the job site.
Innovation is a priority for the Lumenpulse brand, which is why we are pleased to have trusted partners like Tripar.''
Yvan Hamel, Senior Vice-President, Strategic Programs and Development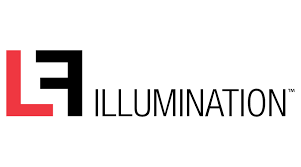 LF Illumination LLC
"Good architectural lighting design has always been dependent on the carefully considered integration of the luminaire with the built environment. Tripar has advanced the mechanical aspects of luminaire design and have invented many new products that improve the interface between light and architecture.
While many companies choose to pursue these sorts of developments for their proprietary use, Tripar develops these solutions for use by all manufacturers. This approach benefits fixture manufacturers large and small, and permits them to devote their resources to other areas of the luminaire design.
I have had the good fortune to confer with Tripar on several such innovations.
One such project was commercial hanger bars, a mundane part that are used on virtually every light fixture. Most manufacturers view hanger bars as a low cost "throw away" item. Tripar however looked at this simple part with fresh eyes and developed a unique and ingenious solution to suspend a fixture in the architectural plenum. Their "L-Bars" may be used with wide a wide variety of different ceiling systems, but what really sets the L–bar apart is that the hanging system consists of 2 identical nesting parts. This simplifies the contractor's job, reduces manufacturer inventory and ultimately reduces the cost of the product.
This is but one of the many improvements that Tripar has brought to the field of luminaire design. For years their team has worked in the on the small details of the luminaire, items that are hidden from view, unappreciated by the end user but lauded by those who manufacture and install lighting. These advances have benefited all manufacturers making Tripar, the rising tide that lifts all boats."
SCOTT J. HERSHMAN, CHIEF CREATIVE OFFICER, MIES

Frazier Industrial Company  
"All too often in business anymore gratitude comes in no other form than simply sending the check for the services rendered. I wanted to take the opportunity to extend my appreciation for the level of service Tripar showed throughout the design and implementation of the Sobeys project in Terrebonne. When we had our first meeting about the project and the components we would need, I had no idea at that time just how valuable Tripar would become to Frazier's operation and scope of supply.  
Your organization truly allowed us to succeed in providing one of the most complex and revolutionary material handling systems in the market today. Your willingness to accommodate our unique requests, whether it be unrealistic time frames or simply out of the ordinary designs, was a breath of fresh air. I thank you again, just not on the behalf of Frazier Industrial Company but also on a personal level. I couldn't have done it without you and your organization. Frazier looks forward to continuing our relationship for years to come.''
Peter A. 

Goffredo

, 

Director of Project Management
Eureka Lighting
"Tripar is more than a supplier to us: they are truly a partner. We have worked with them collaboratively for several years and we greatly appreciate the quality of their products as well as their excellent delivery times. They are always there for us when we have special requirements and never hesitate to do everything they can to help us during urgent or other situations."   
Patrick Foley, President