CNC Fabrication, Metal Stamping & Engineering Services
We partner with each customer, converting their requirements into innovative and collaborative solutions
Profit from our 70+ years of experience, and the diverse range of equipment in our 65,000 sq. ft. facility

With over 100 presses, 1600 dies, in-house die design & toolroom, and a wide range of coil material, Tripar's capabilities include progressive stamping, blanking, punching, bending, engraving, marking, embossing, rolling, drawing and deep drawing, offering reduced cost, improved accuracy and surface finish.
Proudly serving 350+ clients in the US, Canada, Europe and Asia
Engineering & Design services
An expertise of Tripar, is design and manufacturing engineering services to clients that have pre-production elements they required; including Design for Manufacturability (DFM), 3D modelling, technical drawing creation and prototyping.
Tripar is a highly successful and multi award-winning family business with over 70+ years, proudly manufacturing everything under one roof with our incredibly talented and knowledge team. We hold 9 patents for outstanding product innovations.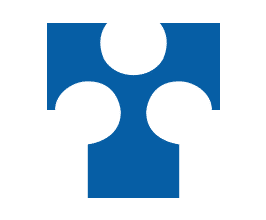 Tripar is uniquely positioned to support our clients at every stage of the manufacturing life cycle, allowing them the ability to scale, reduce cost and succeed. This is achieved through our range of metal services; engineering support for all pre-production requirements, CNC metal fabrication and metal stamping capabilities to produce a vast range of metal components in multiple industries, with quantities ranging from prototypes to millions of units annually
Looking for specific information or a custom-built product?
Contact us and we'll be happy to provide you with a free quote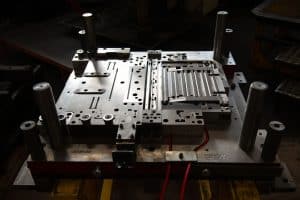 This is the most common question we get from clients and prospects all the time. "When and why should I start investing in progressive dies?"  So, without further ado, here's our answer.  The 3 main factors When it comes to tooling, there are 3 critical factors to consider:  Your production volume 
Learn more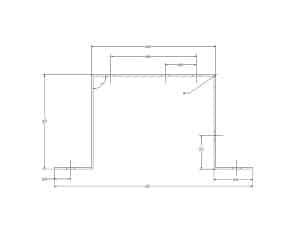 Do you have a project in mind but not sure what tolerances to use? Don't worry we got you covered. Here's a overview that you can use to build your product. In the absence of the client providing a drawing with agreed upon tolerances, the part(s) shall be manufactured as
Learn more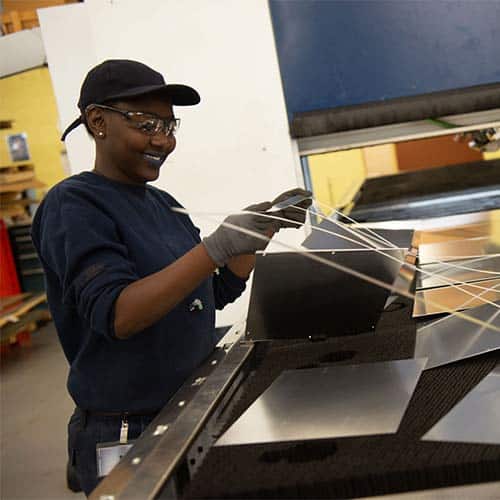 Two Canadian companies Aria Vent and Tripar Inc. form a collaborative relationship.