New Products
Plaster frame
Our  new 1483 series plaster frame, as an upgrade to our 1283 large plaster frames. The same 12-1/8" width remains the same, but improvements include;
Bent edges on all four sides (two of which have integral bar hanger pockets), making the frame much more rigid, as well as eliminating the need to purchase and rivet our 1280 Bar Hanger Brackets on.
Available in almost any length; from  8" to 120" long!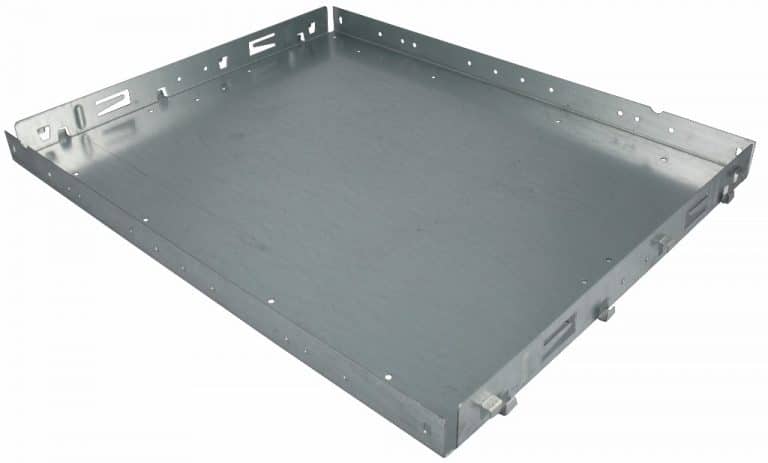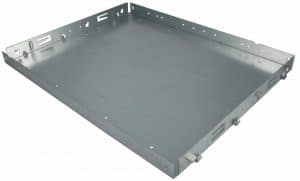 Torsion Spring & Bracket
Suspending lighting trims using torsion springs has been around for decades, but with the anchoring means integrally designed into the light fixture. Tripar is pleased to offer two types of torsion spring brackets & the torsion spring, permitting this proven suspension system to be easily incorporated into almost any light fixture.
# 1450-1, Bent foot Torsion Spring Bracket
# 1450-2, Straight Torsion Spring Bracket
# PP398, Torsion Spring
To read the New product Bulletin, please click here.

If you would like any more information on these new products, please contact Connie Muro at Connie@TriparInc.com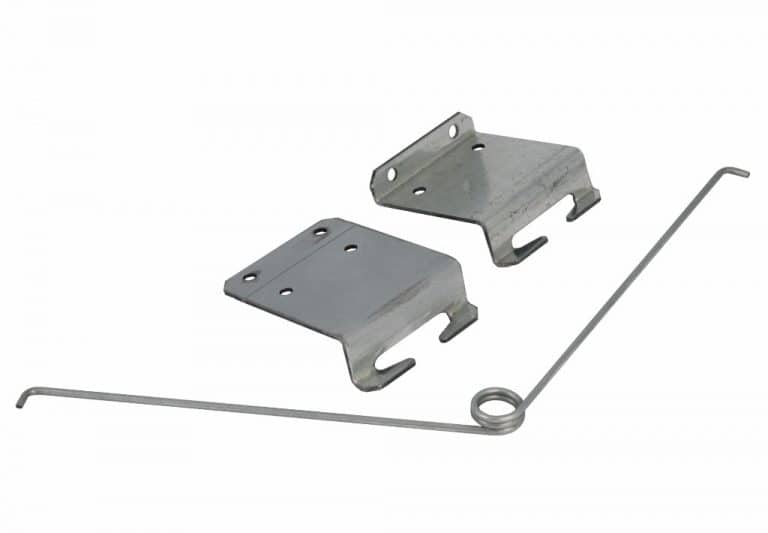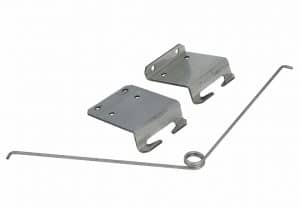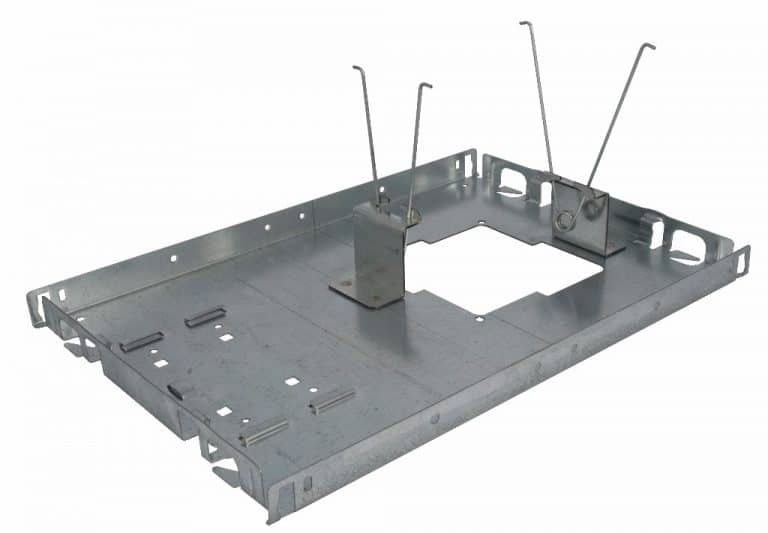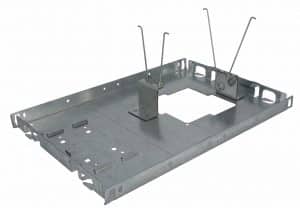 Charity – Montreal Childrens Hospital
Tripar proudly sponsored Andrew, our Sales & Marketing Manager, for the 2nd year of his Cycling challenge to raise money for the Montreal Children's Hospital. In 2015 he cycled 160 km from Mont Tremblant to the Montreal Children's Hospital, this year he just completed an extended 215 km ride from Parliament hill in Ottawa to the Montreal Children's Hospital.
The reason Andrew founded this ride is because both of his sons, James and Oscar, (who are the grandchildren of Lloyd Sevack, President of Tripar), went through the Montreal Children's Hospital. James was born 8 weeks premature and Oscar had meningitis. Both boys had to go through a range of X-rays, MRI's and spinal taps. All in all, they were both very stressful and worrying times for Andrew, his wife Alexine, James, Oscar and extended families. However, both boys are perfectly healthy now and over the last 2 years the rides have raised $9000 which has gone towards new equipment and support for other children that need it in the Neonatal Unit.
To view Andrew's fundraising page to find out more about this amazing Hospital please click on the link https://childrenfoundation.com/en/fundraiser/210kmcycle/