Our new Slim Airtight Junction Box* measures only 2-1/8" tall (x 5-7/8" wide x 1-7/8" deep; 21 cu.in.) offering two significant benefits;
the 5-7/8" length allows for installation flexibility of long drivers, and,
the 2-1/8" cover height allows for withdrawal through such small ceiling openings!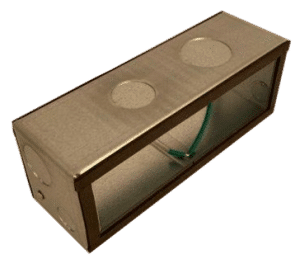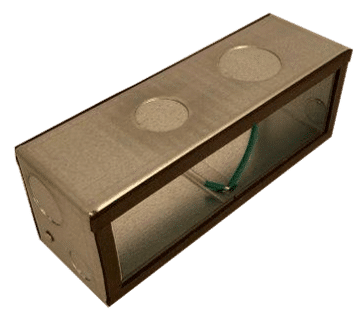 Like our other airtight Junction Boxes, the Slim J-Box and mating covers are also available on their own;
Snap-on inner junction box cover (#1742-31) is available with a variety of hole patterns for driver mounting and wire passage.
Outer cover (#1742-30) is affixed using two 8-32 self-tapping screws.
Our first application of the Slim J-Box is on our Mini Airtight I.C. Box; #1775-11(AT), but is also available on our existing range of airtight IC Boxes upon request.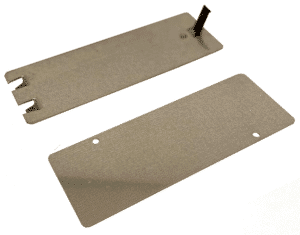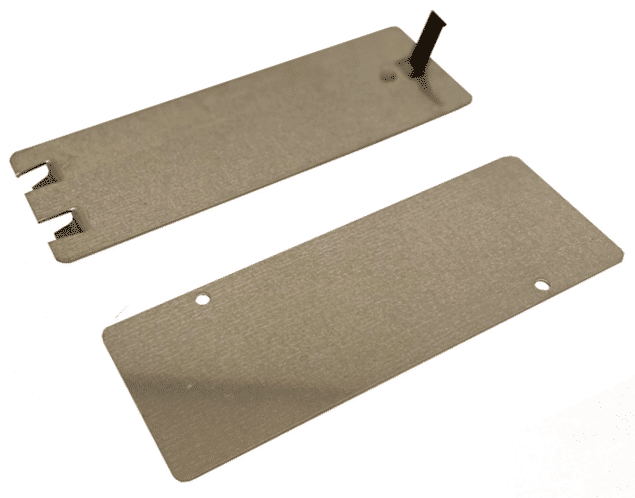 *Like our other Airtight Junction Boxes, this may be coupled/stacked together for volume expansion; please click here.

To obtain more information please contact our Sales Team at Sales@TriparInc.com.