New Product Bulletin – Shutter™ Plaster Frames
What to do with the proliferation of luminaire dimensions requiring the plaster frames having a wide range of hole openings that are otherwise identical? Develop plaster frames with an adjustable hole – exactly what Tripar has done, offering this in both round and square holes!
Available in the same overall size as our popular 1231 & 1286 series (8-5/8" x 12-1/2"), both the round and square offer: 3" to 5-1/2" opening adjustability, simple screw-lock, and optional engraved graduations.
In addition, the square opening can be offset with respect to the centerline; especially advantageous if/when an installer needs to run a series of fixtures in a straight line, and encounters obstructions; just offset the plaster frame and square hole to realign affected fixtures!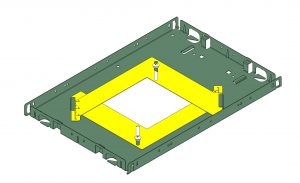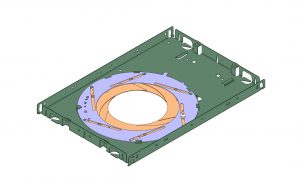 For I.C. Box Applications
Both Shutters are compatible with a range of I.C.boxes; 1233 series Knockdown, as well as our 1281(AT) & 1285(AT) double ceiling series I.C. boxes, and the new 1681(AT) and 1685(AT) series single ceiling I.C. Boxes.
To maintain restricted airflow requirements for Ultra-airtight applications (<2 CFM airflow), we offer "AT" versions. These come with a ¼" wide gasket placed on the outer face of the frame, extending beyond the outermost holes/slots/lances. Making contact with the topside of a ceiling, this gasket seals off the various holes within this space.
Stop trying to predict plaster frame hole requirements, especially difficult on new products. As markets dictate, you are invariably left with surplus plaster frames containing certain hole diameters, and shortfalls on others which can only be corrected upon ordering and receiving subsequent orders.
The flexibility our Shutter™ reduces the number of SKU's you must handle, greatly increasing the chances of having what you need, when you need it!
To obtain more information please contact our Sales Team at Sales@TriparInc.com.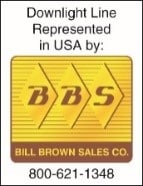 Patented. U.S. Patent Number 11,085,615 B2.
Listing of all Tripar patents at TRIPARINC.COM/PAT.