New Product Bulletin – Small Ultra Shallow I.C. Box
Reduced above ceiling spaces + little consideration for lighting space requirements = increased need for low profile IC boxes.
To meet this equation, we are pleased to introduce our Small Ultra Shallow I.C.Box solution, available in both Chicago Plenum1 , and Ultra-Airtight versions.
The IC Box is only 3-1/2" tall, and measures 9-3/4" long x 8-1/2" wide. Using our airtight and proven full-size 1281-92-1 junction box, fitted within our 1286 series plaster frames, the overall footprint remains the same as the plaster frame; 11-3/4" long x 8-1/2" wide.
With the box sealed using the same proven methods as all our AT series IC boxes (gasketed underside of plaster frame where it mates with the IC Box, and with all joints caulked), the same restricted airflow performance is obtained (<2 cfm).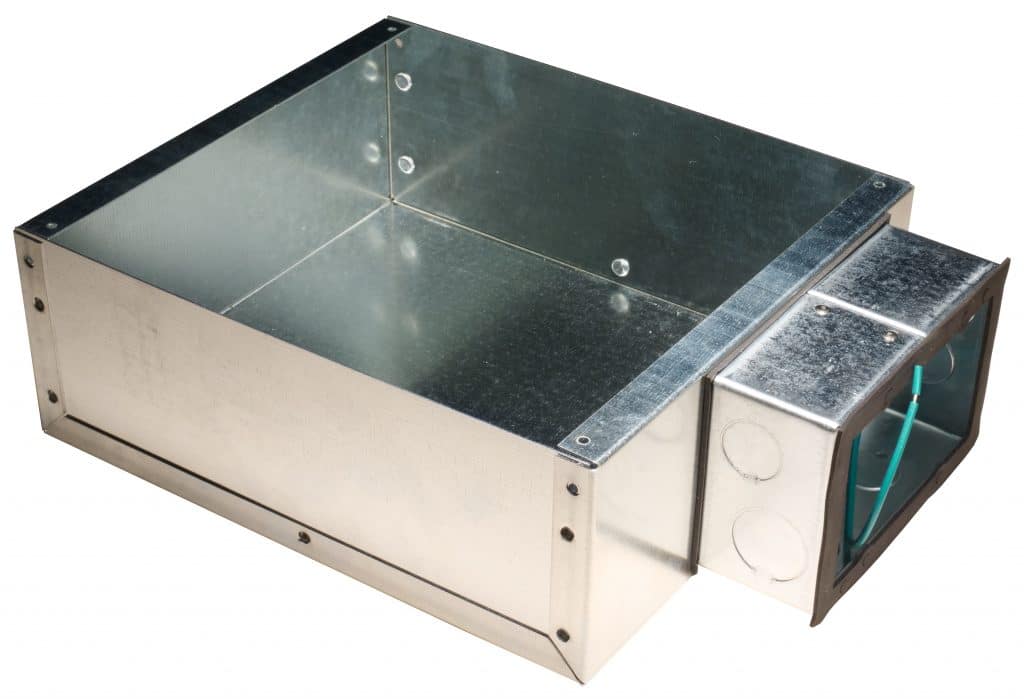 Like all of our I.C.Boxes, the inner snap-on junction box cover is available (#1242-31) with a variety of hole patterns for driver mounting and wire passage2. The outer cover (#1242-30) is screwed on using two 8-32 self-tapping screws.
The junction box and plaster frame are both made from galvanized steel, but the box components are available in either galvanized or prepainted black steel.
Note that the cover for the 1485 Series is our standard item #1242-30-10.

1 Chicago Plenum compliant.
2 Custom hole patterns also available. cu. in.