New Product Bulletin – Black I.C. Boxes
We are pleased to introduce a new line of Black I.C. Boxes!
Made of black pre-painted steel, both sides, in the same .027" min thickness steel to comply with UL1598, these offer the following advantages:
Increased heat dissipation: Being black, heat is absorbed more readily.
Visual absorption: Inside of I.C. box becomes almost invisible – especially important for large and/or multi-lamp cutouts.
Pre-painted steel: Far more cost effective than post painting.
Pre-painted steel: Leaves holes with bare metal, ensuring electrical continuity through metal fasteners; both screws & rivets.
Increased inside height: Utilizes the new single ceiling design of Tripar new #168X Series I.C.Boxes, offering an additional ½" inside height.
Aesthetics: They exude quality and look great!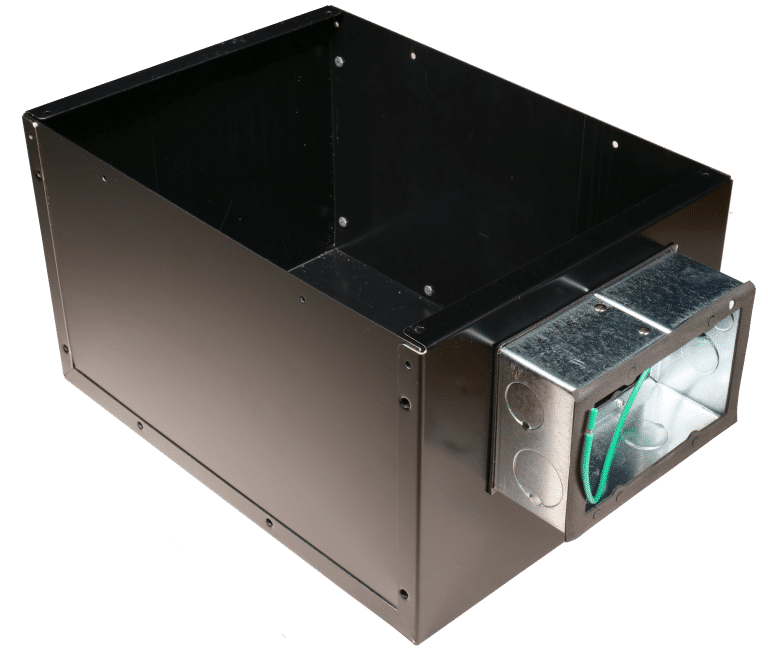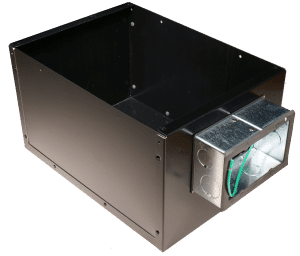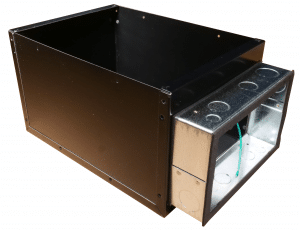 These are offered in the same sizes as our current line of galvanized Chicago Plenum, as well as our Ultra Airtight I.C. Boxes – with black caulking to seal the joints instead of the standard white. As of Sept 2020, most of these are also available with larger Junction Box 70, please click here to read more about it.
As Tripar will be stocking this black material in both coil and sheet, custom sizes are also possible.

1 Requires Snap-on Inner J-Box Cover 1242-31 & Screw-on Outer J-Box Cover 1242-30.
2 Requires Snap-on Inner J-Box Cover 1442-31 & Screw-on Outer J-Box Cover 1442-30.
Intertek I.C.Box air leakage report:
To obtain more information please contact our Sales Team at Sales@TriparInc.com.