We are pleased to introduce two new larger Junction Boxes:
#1532 Series – 7-7/8" long x 2-3/8" tall x 1-5/8" deep, offering an inside volume of close to 32 cu.in.
#1432 Series – 7-7/8" long x 4" tall x 2" deep, with almost 64 cu.in.
By comparison our #1232 series Junction Boxes measure 4-3/4" long x 3" tall x 1-3/4" deep, with only 25 cu.in.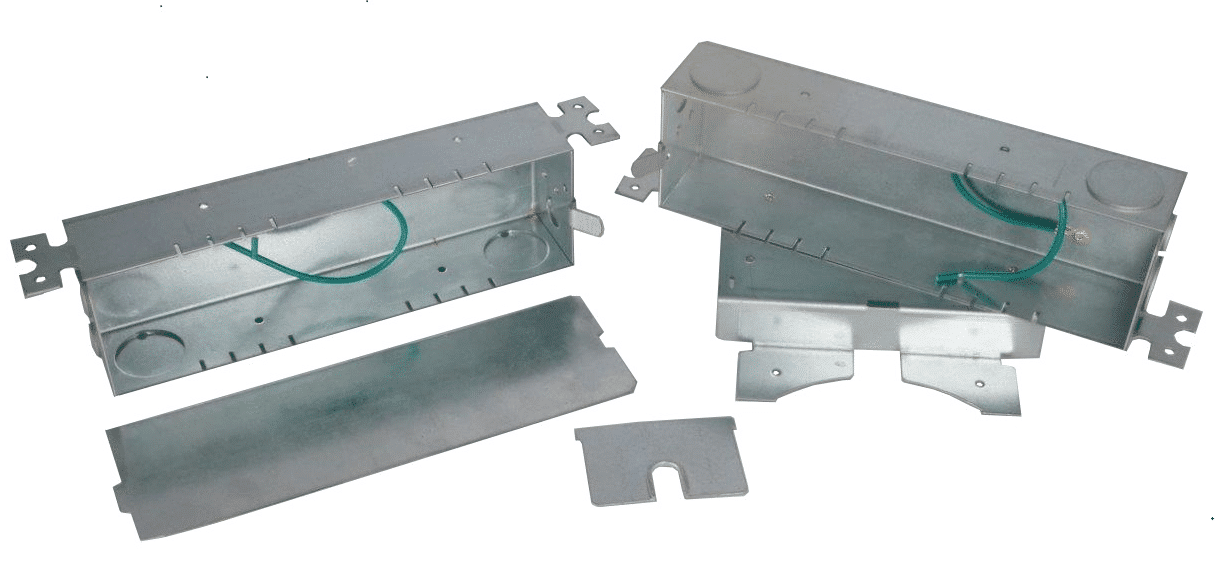 32 cu. in J-Boxes (L: 1532-10 & components, R: 1532T)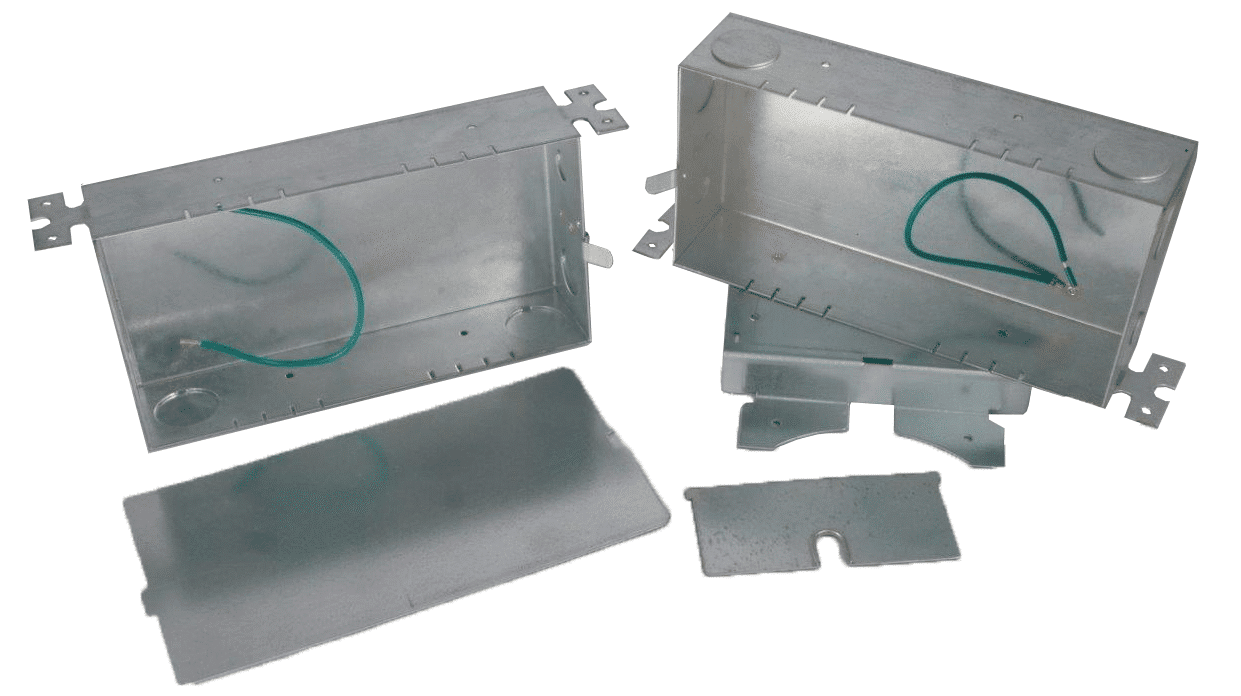 64 cu. in. J-Boxes (L: 1432-10 & components, R: 1432T)
Both series come in three versions:
Z-Bracket: – Contains our proven Z-Bracket, to offset the J-Box and elevate it by 1", ready to be riveted directly to most of our plaster frames – Part #1532 & #1432
Flat: Ready to be riveted directly onto the top side of most of our plaster frames, for reduced height. – Part #1532-10 & #1432-10
TWIST™: Comes with our proven Z-Bracket riveted to one end, and a stop means at the other, allowing the box to be rotated in either direction! – Part #1532T & #1432T.
This facilitates:
– line voltage installation by the electrician,
– improved servicing access by rotating it toward the ceiling opening,
– servicing in very small ceiling openings (2-3/4" or 70mm), where a hand can't fit, use the #1532T Twist 32 with its 2-1/2" wide cover;  simply pull the luminaire cable or hook a bent coat hanger wire onto the T-wing and pull to rotate the Twist until the free end is over the hole, where the cover may be unlatched and lowered; see video below. Sure, beats busting the ceiling for servicing!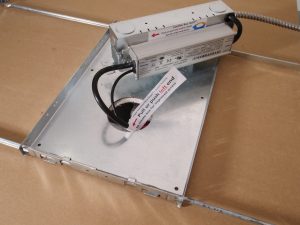 The correspondingly long J-Box covers 1542 & 1442 measure 8", accommodating longer drivers, and are available with whatever driver mounting and wire passage hole configuration is required. Both J-Boxes contain multiple knockout holes; 9/16", 7/8" & 1-1/8". Made of galvanized steel, .05" min thickness to comply with UL1598.
Optional slide-in dividers (with integral strain relief slot to permit wire passage)  are available for line & low voltage separation, and can be placed in four positions; 1-1/2", 2", 2-1/2" & 3" from each end. How to decide which suits your requirements best? Click here to see a Feature Summary & Comparison.
Please click here to download the application instructions.