Universal Driver/Junction Box
We are pleased to offer our new line of universal driver/junction boxes, available in two sizes;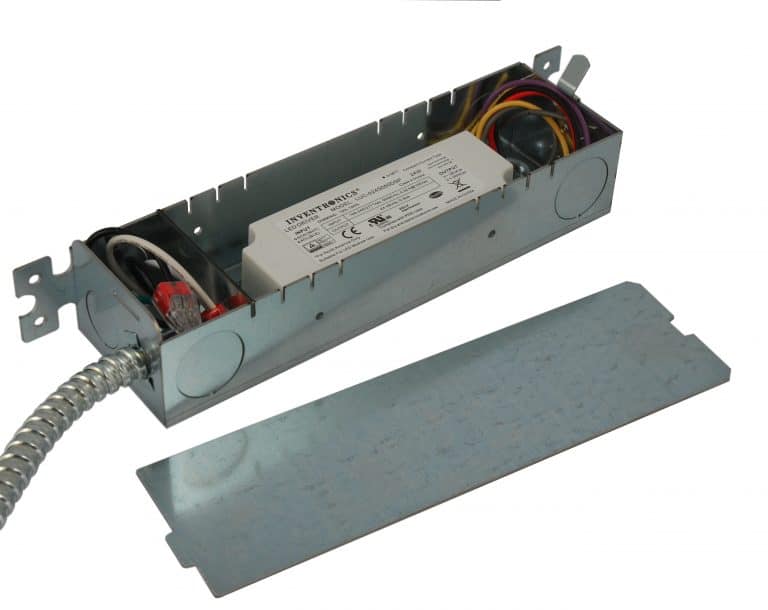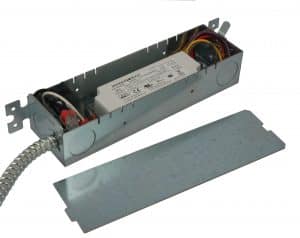 Small: W:2-3/8" x H:1-5/8"
Large: W: 4" x H:2"
Length: Choose any length from 8" to 120"!
Both contain the following additional features;
Universal driver mounting – Array of slots 1, sized to accept #8-32 x¼" long self-tapping screws (projecting feet on bottom conceal projecting mounting screws).
Drivers mount in full contact with base of box for optimal heat dissipation.
Multiple knockout hole sizes at each end;9/16", 7/8" & 1-1/8".
Multiple mounting options:
– Bottom & side #8 screw holes for structure mounting.
– To a variety of plaster frames for use as junction box using the side rivet holes; either directly or to Tripar's                  offset Z-Bracket.
– T-Bar using the Tripar T-Wings™.
Ground wire hole at each end, sized to accept 1/8" rivet or 8-32 self-tapping screw.
Matching length snap-on cover, with Triparloc™ feature 2.
Snap-on Covers can be customized to allow driver mounting.
Optional slide-in dividers for line & low voltage separation can be placed in four positions; 1-1/2", 2", 2-1/2" & 3" from each end.
Slide in divider contains protected wire passage slot 3.
All components made of 0.05" thick galv. steel to comply with with UL1598.
1 – 7-9 rows of slots over a 2" span at each end, to accommodate up to 4" driver length variation.
2 – Cover is intentionally convex so it flattens to the box upon assembly preventing any gaps. Install #8-32 self-tapping screw in hole adjacent to free end of spring for tamper proof assembly.
3 – Metal around slot is rolled over to provide integral strain relief. Dividers also have light interference fit with box to prevent accidental loss, and any noise from vibration.
Mounted to Plaster frame with Drivers installed to cover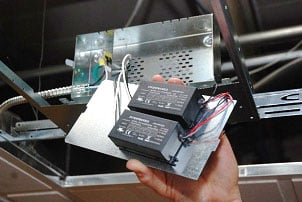 Mounted to T-Bar using the integral T-Wings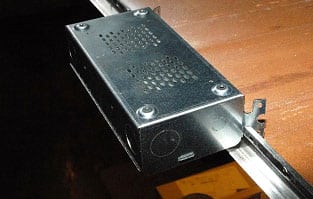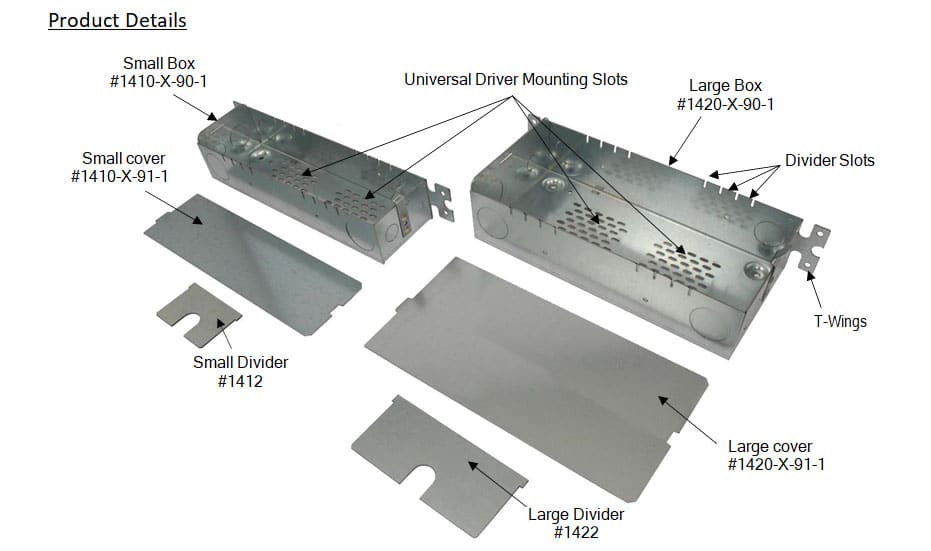 To obtain more information please contact our Sales Team at Sales@TriparInc.com.